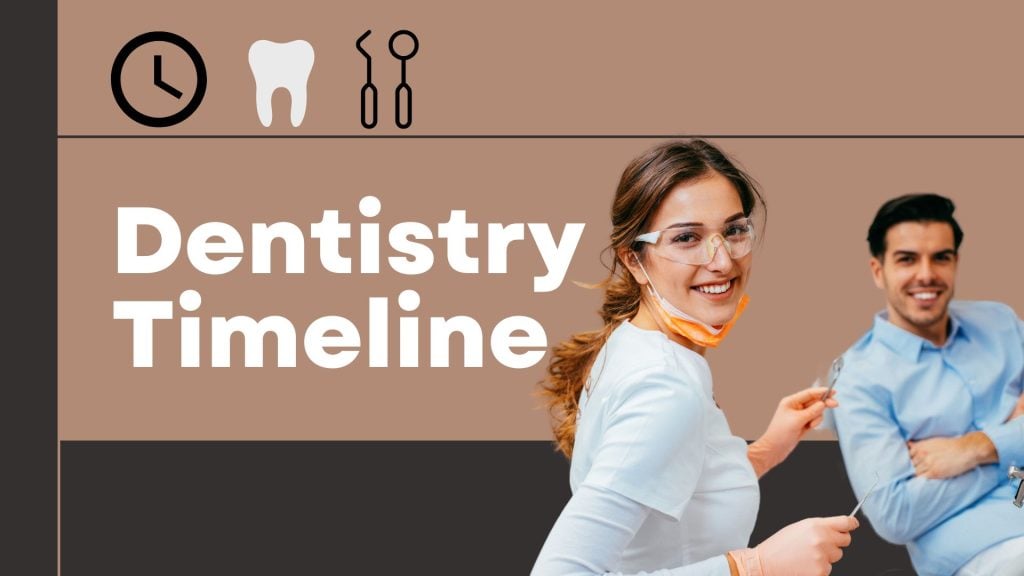 According to some archaeologists, Ancient Egyptians were visiting early versions of dental hygienists back around 2600 B.C.E. for teeth cleanings. There's other evidence from China, the Middle East, and the Mediterranean that speaks to how long humans have understood that they need to clean their teeth and practice good oral hygiene. It's been a long road since it wasn't until the 20th century that the first dental hygienists were licensed to work on patients in the United States! Today, dental professionals are aware of the importance of preventative care. Dental hygienists are now a vital part of the field of dentistry. They are often the dental professional that most patients spend the most time with since they oversee the twice-yearly cleanings recommended for most patients.
3000 B.C.E. – Toothpicks were used for cleaning in the Iraq region.
1193 – 1164 B.C.E – The Roman god of medicine, Aesculapius, was said to want people to clean their teeth.
384 – 322 B.C.E. – Aristotle, a Greek philosopher, talked about the importance of teeth in his writings.
355 B.C.E. – Hippocrates, a Greek doctor, invented a powder to clean teeth.
around 1000 C.E. – The Arabian surgeon Albucasis writes about tartar and invents a set of scrapers to remove plaque from teeth.
1728 – The Father of Modern Dentistry is considered by most to be a French dentist known as Pierre Fauchard. He wrote a book called The Surgical Dentist where he warned people against brushing their teeth and instead suggested they clean their teeth with a toothpick!
1819 – In the book A Practical Guide to the Management of Teeth the author suggests brushing but also cleaning between the teeth using waxed silk, an early reference to flossing.
1845 – The American Journal of Dental Science writes that people should floss their teeth at least twice a day.
1875 – The University of Michigan College of Dental Surgery is the first dental school that's part of a public university.
1882 – It's discovered that microorganisms are responsible for cavities and tooth decay.
1902 – A dentist named C.M. Wright writes of the need to train and license women to assist dentists in patient care.
1903 – The Father of Preventive Dentistry, Thaddeus P. Hyatt, advocated for dentists to help prevent patients from developing tooth problems and not only treat existing problems.
1906 – Irene Newman became the first trained hygienist after dentist Alfred C. Fones taught her to scale, clean, and polish teeth.
1910 – A program for dental nurses is established by the Ohio College of Dentistry, but objections from dentists meant that graduates weren't allowed to practice.
1913- Alfred Fones founded a school for dental hygienists in Connecticut.
1914 – Graduates from Fones's school start providing cleanings and preventive care to Connecticut school children.
1917 – Connecticut is the first state to license dental hygienists. Irene Newman received the first license.
1921 – Michigan begins licensing hygienists after the University of Michigan establishes a year-long dental hygienist training program.
1923 – The American Dental Hygienists' Association (ADHA) was established.
1938 – The University of Michigan Dental Hygiene extends its training program to two years.
1940 – The ADHA issues recommendations that all new hygienists should have completed high school and two years of dental hygiene study.
1952 – Every state offers licensing procedures for hygienists.
1960 – New York's Columbia University establishes the first dental hygiene Master's degree.
1970 – The first international dental hygiene conference occurs in Italy.
1971 – Female hygienists are allowed to wear pants as part of their uniform for the first time, meaning that now hygienists can sit while performing procedures on patients.
1978 – Hygienists who have taken special classes are allowed to administer local anesthetics to patients.
1986 – The ADHA issued recommendations that new hygienists should complete a bachelor's degree to obtain a license.
1991 – Michigan lawmakers pass a bill that allows hygienists to work without the supervision of a dentist in programs helping residents underserved by dentists.
1993 – The National Center for Dental Hygiene Research is founded.
2004 – The ADHA endorses the Advanced Dental Hygiene Practitioner credential, which is designed to let hygienists be trained to provide diagnostic and restorative dental care to populations who are underserved by dentists.
2009 – Minnesota becomes the first state to license Advanced Dental Therapists after a local college begins offering the program.
2012 – Hygienists are allowed to administer anesthesia in most of the country.