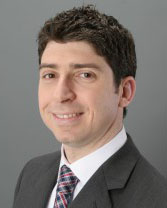 Dr. Georges Traboulsi is a diplomate of the American Board of Periodontology. He received his Doctor of Dental Surgery (DDS) from Saint Joseph University. He continued his training by completing an Oral Surgery fellowship at Saint Joseph University. He has training in Periodontology and a Master of Sciences in Oral Biology at Boston University, Goldman School of Dental Medicine.
He infuses his clinical approach with the latest innovations in tissue regeneration and implant research. He focuses on helping patients regain their normal function, as well as restoring and enhancing their smile.
He is a member of the American Association of Periodontology, the American Dental Association, the Virginia Dental Association, and the Northern Virginia Dental Society. He also volunteers at the Northern Virginia Dental Clinic.