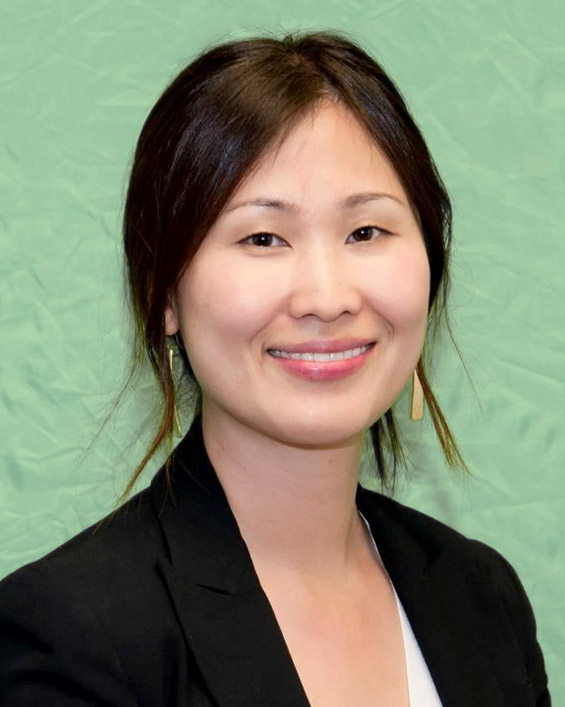 Dr. Lee is a Prosthodontist who specializes in implant restorations and cosmetic dentistry. She is committed to providing quality dental care for her patients while presenting treatment options that fit her patients' needs. Dr. Lee takes the time to get to know each patient and her warm personality immediately puts them at ease. Her dedication and willingness to listen is what sets her apart.
Dr. Lee earned her dental degree from the University of Maryland, Baltimore College of Dental Surgery before earning a specialty certification and a Master of Science degree in prosthodontic dentistry from the University of Texas Health Center at Houston.
Professional Affiliations
American Dental Association
Virginia Dental Association
Office Hours
Monday

7:00 AM – 5:00 PM

Tuesday

7:00 AM – 5:00 PM

Wednesday

7:00 AM – 7:00 PM

Thursday

7:00 AM – 5:00 PM

Friday

8:00 AM – 2:00 PM
CareCredit
CareCredit is a healthcare credit card designed for your health and wellness needs. Pay for the costs of many treatments and procedures through convenient monthly payments.
Our patients leave smiling


I highly recommend Smiles at Fairfax Corner, the Staff is always friendly and I always receive exceptional service

Courtney S.



Since I have been going to Smiles, I have lived in three cities in two states. Even when I'm not living locally, I keep going back because of their superb customer service (Stephanie!!!) and expert dental care.

John M.



I had my teeth cleaned by dental assistant Homeira last week. She was quite welcoming, engaged in positive conversation, cleaned the teeth efficiently and without a lot of pain and provided excellent service. A+! Ray

Rhonda C.



They are very professional yet make you feel at home and comfortable. Very nice and friendly staff. The Treatment Coordinator, Stephanie, was and has always been incredibly thorough and helpful.

Joseph W.



The best dental office ever! Everyone is super friendly and helpful. Customer service is great! I highly recommend coming here!

Carmen F.



Nice and friendly staff ,specially the hygienist that i work with was very experienced and she did a great job .

Houri B.



Outstanding staff, you will exit smiling as the name suggests!!!!

Dwayne B.



A+ skills in dentistry and personality. My husband and 4 children have been with them for many years. Dentists, hygienists, financial and administrative staff are all great. Awesome with very little children too. Friendly, accomodating and nurturing.

Dori G.



I'd describe them as the "Cadillac of dentist offices." I've been coming to Dr. Rayek for close to two decades. The staff are pleasant and Dr. Rayek is an excellent dentist. The financial team wants to make sure you get all the bang for your insurance buck. I highly recommend their services.

Calvin C.



I have been a patient at Smiles of Fairfax for over 10 years. I have a mouthful of dental work! Thank goodness I have Dr. R he is great. The staff is wonderful and very helpful.

Jill C.



Engaging and entertaining

Mark G.



Reena is amazing. I used to suffer from really bad anxiety at the Dentist but since I've been going to Reena my anxiety has subsided and I actually look forward to my visits. She is kind and friendly and really thoughtful. Everyone at the practice is friendly and helpful. Dr. Lee is awesome! She makes getting a tooth filled seem like a walk in the park. I highly recommend this practice and espec…

Zoe M.



I had a ton of work done recently and Dr. Barekzi was patient and explained everything at every step. He was very thorough and professional; well done!

Tammy S.



So happy I chose Smiles at Fairfax Corner as my dentist. The staff is incredibly friendly, professional, and knowledgble. I did Invisalign invisible braces to fix crowding and crooked teeth and felt comfortable and taken care of throughout the entire process. I recommend Smiles to all of my friends and family!

Harry D.



The most amazing dental office ever! The staff are so friendly and helpful. The Hygienists are the gentlest I have ever encountered. The dental assistants are all so pleasant and gentle. And the office staff are ALWAYS smiling!

Patricia W.



Great office and wonderful staff!! I highly recommend them

Zhulieta D.



I have had a major fear of the dentist of as long as I can remember. Neglecting my teeth was a big mistake, my first visit to Smiles was a emergency visit to have a abscess removed from my month. Over the past couple of years I have spent a fair amount of time in a dentist chair. I can honestly say that if it weren't for Stephanie and Dr.B, I would not continue to improve my oral hygiene. They h…

Matt R.



Dr. Rayek and Reena have been taking care of me for many years and the reason for that is due to the way they make their patients feel, like family! Their friendly and relaxed atmosphere is what everyone wants from a dentist visit and after seeing many dental offices, I couldn't recommend a better option than Smiles at Fairfax Corner. You won't regret it.

A.Y. M.



Great staff and friendly service. Don't mind going to the dentist anymore.

Matt W.



I hate going to the dentist, but I always feel better knowing that I am going to Smiles. The staff is very helpful and skillful – especially my hygienist Homeira. Also, Dr. Rayek is a talented professional with a great sense of humor. Plus, the admin staff is always up-front about any cost that may not be covered by insurance. Billing is always accurate. Brush and floss daily and your visit will…

Joe F.