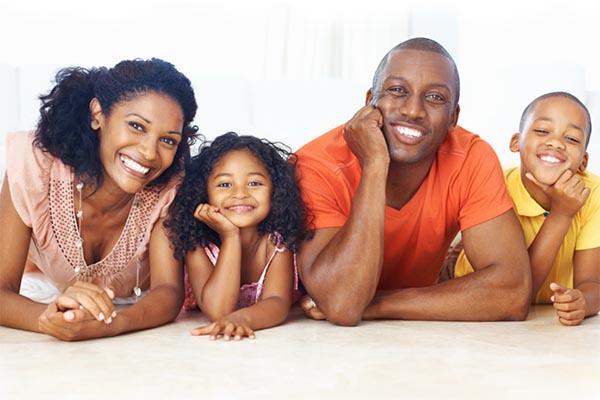 Little mouths can harbor cavity-causing bacteria, even with gums alone. Children need their teeth cleaned regularly to prevent decay and other painful tooth problems. That's why the American Academy of Pediatric Dentistry suggests scheduling your child's first dental visit no later than your child's first birthday.
We tend to think of having cavities as a rite of passage for children—but tooth decay has become the most common chronic childhood disease, ranking above early-childhood obesity, diabetes, and asthma. Statistics show about one in five children between ages 5 and 11 have at least one untreated cavity. Severe tooth decay causes pain and possible infection, but it can lead to other complications that affect speech, sleep, learning, eating, and overall physical development.
Fortunately, our family dentist in Fairfax Corner is here to help guide your child on the path to good dental health and ensure a bright, beautiful smile for years to come.
Here are some of the dental services for children that we provide:
Teeth Cleanings for Children in Fairfax Corner:
Our experienced dentists and hygienists understand that children can feel nervous and even frightened at the dentist's office. We'll help your child feel at ease as we gently remove cavity-causing plaque, making future dental visits easier.
Topical Fluoride:
Call it nature's cavity fighter: With topical fluoride, teeth become stronger and more resistant to decay. Our type of fluoride tastes pleasant, too.
Dental Sealants:
With permanent molars not growing in until about ages 9 to 12, bacteria has plenty of time to settle in those rear teeth. Because brushing there is especially tough for youngsters, our children's dentist in Fairfax Corner can apply a safe, thin plastic coating to seal the grooves on the teeth's chewing surfaces and lock out food particles and bacteria for years. Sealants are painless to apply and have no taste, so the application won't bother your child.
Fillings:
If your child does develop a cavity, we'll keep your youngster comfortable throughout the process of getting a filling. We use tooth-colored fillings instead of metal fillings to repair the tooth.
Bonding:
If your child experiences a chip or fracture to the front teeth, our tooth-colored bonding material can restore that happy smile.
Pediatric Crowns:
We usually don't like to remove a baby tooth unless it's close to falling out on its own, so if your child has a tooth that cracks or breaks, or develops a cavity too large for a filling, our dentist in Fairfax Corner can install a protective tooth-colored crown. Our dentist also can place a crown on a tooth that's been saved through a "baby root canal" treatment.
Space Maintainers:
If a baby tooth falls out or needs to be removed prematurely because of decay, an accident, or another circumstance, we can use a space maintainer. This device acts as a placeholder for your child's permanent tooth, keeping the surrounding teeth from shifting out of alignment so the permanent tooth can grow in comfortably. A space maintainer also can help with pre-orthodontic treatment.
Mouthguards:
The American Dental Association says that children and adults who play sports should wear mouthguards to protect their teeth. This is especially true for kids involved with martial arts, gymnastics, football, baseball, basketball, wrestling, skateboarding, field hockey, or boxing. Our children's dentist in Fairfax Corner can create a custom-made mouthguard that's more protective and comfortable than a boil-and-bite one you can purchase at the drugstore or sporting-goods store.
Emergency Dental Services for Children:
We're also glad to assist you if your child chips a tooth, loosens a tooth unexpectedly, or knocks out a tooth and needs emergency dental care. Please call our office in Fairfax Corner at (703) 997-0928.