Posted under:
General
Posted on: May 17, 2022
Uncover the Truth About Root Canal Treatment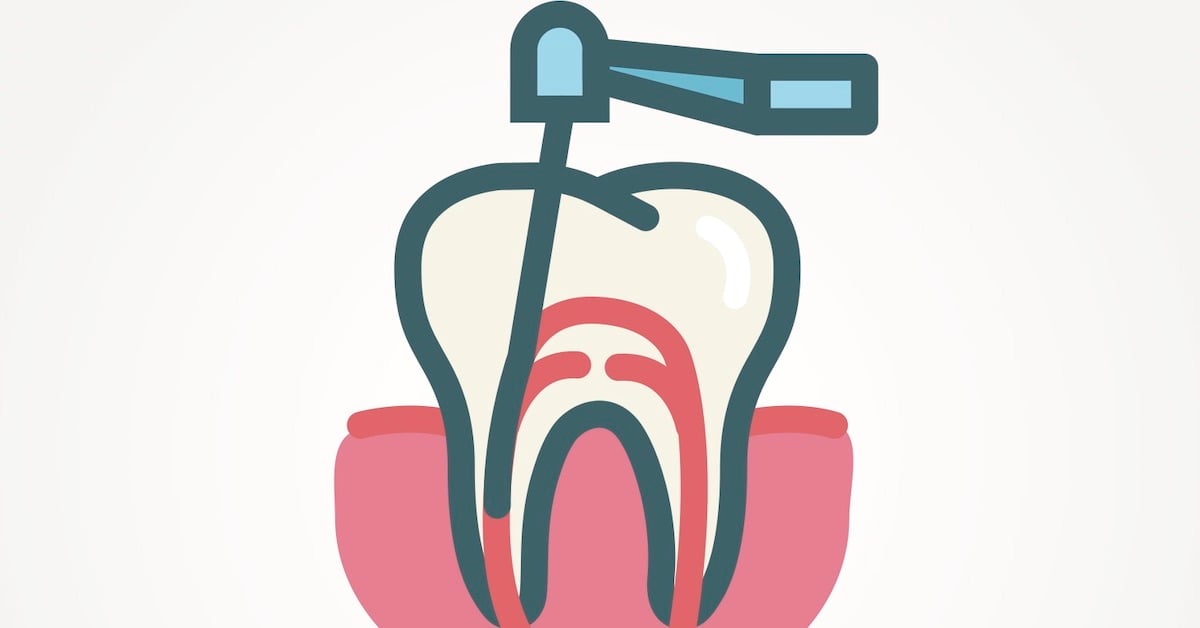 Root canals are one of the most dreaded dental procedures. This is mainly due to several misconceptions that people have about them. For instance, many people believe that root canals cause tooth pain. The truth is that root canals relieve you of tooth pain. Root canal treatment is performed under anesthetic, so you won't feel anything during your procedure. To learn more about how root canals work, as well as about how you can properly recover from one, continue reading this guide.
What Root Canal Treatment Does
Inside of each tooth is a material that is known as pulp. Sometimes, pulp can become so infected, damaged or decayed that it causes severe pain. If left untreated, it can even cause you to lose a tooth. In order to save your tooth, you will need to have a root canal to get rid of the infected or injured pulp.
Questions You Can Ask Your Dentist About Root Canal Treatment
You need to speak to your dentist before deciding that a root canal is right for you. By asking your dentist the following questions, you can make an informed decision about having this procedure done.
1. Am I a good candidate for this type of procedure?
2. Do root canals hurt?
3. Are there any other kinds of treatments that might be a better option?
4. What happens during a root canal?
5. How long does it take to heal?
6. What type of anesthetic will be utilized?
7. Are there any risks when getting a root canal?
8. How much does root canal treatment cost?
9. Does my dental insurance cover the procedure?
10. Will my tooth still be strong after the root canal has been completed?
Signs You May Need a Root Canal
While tooth pain is a common symptom that can be an indication that you need to have a root canal, there are other symptoms to watch out for as well. If you are experiencing any of the below symptoms, please see your dentist as soon as possible:
• Red or swollen gums
• Persistent or severe tooth pain
• Sensitive teeth and gums
• Tooth discoloration
• Tooth sensitivity
• A bump on the gums
• Severe decay
A Helpful Guide to Root Canals
It's completely normal to feel somewhat nervous about needing to have a root canal. The best way to ease your nerves is to know exactly what will happen during root canal treatment.
Step 1 – Detection of an Infection
If you have symptoms such as tooth pain, swelling, or redness, then you may have infected or damaged pulp in your tooth. Contacting a dentist and being evaluated as soon as possible is the best way to address this issue. Acting swiftly can help you keep your tooth.
Step 2 – Beginning the Root Canal Procedure
During your root canal procedure, your dentist will start off by numbing the affected tooth. This makes the treatment pain free. After the tooth has been numbed, the dentist will cut an opening at the tooth's crown so that he or she will be able to reach the pulp.
Step 3 – Removing the Root of the Problem
The pulp will then be taken out of the tooth. The inside of the tooth will then be cleaned out.
Step 4 – Filling the Tooth's Canals
The dentist will utilize special tools to shape the canals inside of your tooth. These canals will then be filled with a special permanent filling that preserves the structure of the tooth.
Step 5 – Restoring the Tooth
The opening in the crown of the tooth will be closed off via the use of a temporary filling.
Step 6 – Receiving Its Crowning Glory
When the affected tooth has healed, you will return to your dentist's office to receive a crown over the tooth. This will help in preventing decay and damage to the tooth.
What Happens After a Root Canal Treatment
To ensure that you have a complete recovery, you will want to follow any instructions that your dentist gives to you after your procedure. Continue reading to know what to expect after your root canal treatment has taken place.
What It Feels Like After a Root Canal Procedure
It's normal to feel tingling and tenderness at the site of the procedure for a few days afterwards. In addition to this, you may have a tender jaw and your tooth may also feel different than the other teeth within your mouth. Any tingling or discomfort that you feel should be able to be addressed via the use of over-the-counter medication. If you feel severe pain or pressure, be sure to contact your dentist immediately.
Tips for Proper Healing
Your dentist will give you instructions about what to do at home to properly heal after your root canal. Be sure that you follow these instructions exactly, as they will ensure that you heal promptly. If you have questions or concerns, or if you start experiencing severe pain, discomfort or any other type of unusual adverse reaction, contact your dentist. Your after-care instructions will most likely include:
1. Refraining from eating food until the numbness from the anesthetic is gone.
2. Not chewing or biting in the location around the treated tooth until it has fully healed.
3. Carefully following your dentist's instructions on pain medications.
4. Brushing and flossing the teeth surrounding the affected tooth.
5. Letting your dentist know if you have an allergic reaction, nausea, swelling, pain or any other out of the ordinary symptoms.
Facts About Follow-Up Care
There is one final step that you will need to follow for your root canal procedure to be finished. After your tooth has fully healed, your dentist will put a crown over the tooth. This will protect your tooth from becoming damaged or decayed.