Posted under:
General
Posted on: April 26, 2023
Having Cosmetic Dental Work in Fairfax Corner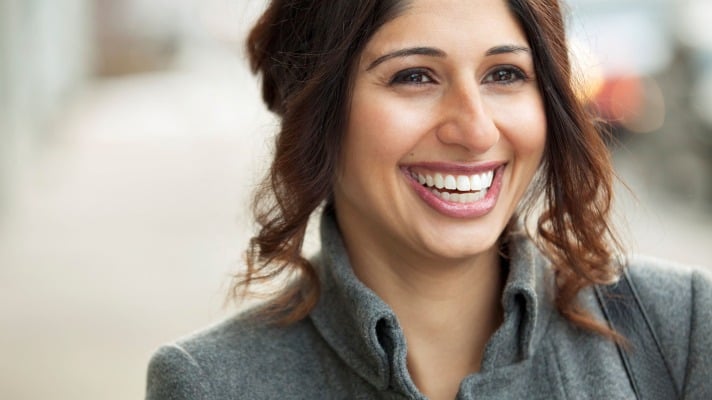 Cosmetic dental services could help you feel happier with your smile. With care from supportive, compassionate dental professionals, you can fix uneven gum lines, discoloration, chips and other issues that could be causing distress. Today's advanced treatment options will exceed your expectations.
At Smiles at Fairfax Corner in Fairfax Corner, our clinical teams offer all of the latest treatments. When you meet with us, we'll discuss your treatment goals and explain the options that could meet your needs. We are dedicated to restoring your self-esteem and helping you feel your best.
Discovering Cosmetic Dentistry Basics
Your general dentistry staff in Fairfax Corner provides checkups, cleanings and treatments to protect your oral health. When you visit your cosmetic dentistry team, they are dedicated to enhancing your smile.
For example, you'll see your cosmetic dental professional in Fairfax Corner to address tooth discoloration and orthodontic concerns. Dental implants, whitening and veneers are some of the services your cosmetic dental team provides. Most of these are elective treatments, but some of them will improve your dental health.
Modern treatment techniques allow today's cosmetic dentists to work with the tooth structure that you already have. Your results could last for decades with proper care.
Considering Whether Dental Implants Could Work
Losing your teeth can cause difficulties with eating, and it might reduce your self-confidence. Dental implants could enable you to replace a few of the teeth that you've lost. Implants are prosthetic teeth that are implanted in your jaw with titanium posts. They look and function like your existing teeth, and they can make it easier to chew. To ensure that dental implants are right for you, your provider will need to check that you have healthy gums and that your remaining teeth are in good shape.
While dental implants can be very costly, they make a big difference in many parts of your life. In general, with proper care and regular checkups, dental implants will last a lifetime.
Our dental implant providers at Smiles at Fairfax Corner have years of experience with these procedures. We will personalize your treatment plan so that it meets your treatment goals and matches your dental health needs.
Understanding Treatment With Dentures
If you have lost many of your teeth and are dealing with poor oral health, your provider might ask you to consider being treated with dentures. Modern technology means that today's dentures have a very natural look and a comfortable fit. They will replace gum tissue, teeth and underlying bone.
Your dentist will help you understand how partial and full dentures work. After evaluating you, your provider will recommend the ones that could be most appropriate for your needs. Whether you decide to use partial or full dentures, your dentures will have a discreet look and a comfortable feel.
Your dentist will examine you to determine whether you need full or partial dentures. If you have healthy gums, good bone health and a small section of tooth loss, your dentist might suggest that you use partial dentures. You may require full dentures if your examination shows signs of significant tooth loss, poor gum health or bone damage. Full dentures will replace your upper or lower teeth.
When you use dentures, you'll choose from different fits. If you enjoy a more secure fit, your dentist may suggest fixed options. These are anchored to your gums, and you can't take them out. If you want to have the flexibility to remove your dentures, removable models could fit your needs. You can take them out whenever you'd like. Some users like to remove their dentures before bedtime.
Exploring Your Invisalign® Options
Invisalign® is a newer treatment option that could help you address a variety of orthodontic concerns, including crowded teeth, bite issues and spacing problems. Your cosmetic dental specialist in Fairfax Corner can help you understand if Invisalign is right for you.
Conventional braces use metal brackets and wires, but Invisalign just requires you to wear plastic aligners. Your dentist monitors the position of your teeth at periodic checkups. As your teeth shift into place, you'll be provided with updated aligners to keep everything moving in the right direction. The Invisalign system is designed to treat crowding, crossbites, overbites, gaps and similar issues.
Many patients appreciate the convenience of Invisalign. Since the aligners are clear, they aren't noticeable to others. You can take them out when you need to eat, drink or take care of your teeth. You don't need to avoid any foods, and you can continue with your regular dental hygiene routine.
Crafting a Gorgeous Smile With Veneers
Veneers are thin coverings that are made of porcelain. Your cosmetic dentist will attach them to your teeth to correct minor issues, including discoloration and chips. They provide a natural look that lasts for many years.
Your dentist will do an exam to find out if veneers would be suitable for your needs. In order for veneers to be a successful treatment option, your provider will want to see that your gum tissues are healthy and that your teeth are free of decay. Your veneers can be placed on your teeth in an easy procedure that may not require local anesthesia.
Whitening Your Smile
In most cases, whitening procedures are cheaper than other cosmetic treatments. At Smiles at Fairfax Corner in Fairfax Corner, we're happy to offer safe, effective whitening services in a controlled environment. During your whitening appointments, your provider will monitor you to make sure that the treatment will work for your dental health and treatment goals.
To top up your results between appointments, check with your cosmetic dental provider in Fairfax Corner about buying a kit to use at home. Your dentist will fill the kit with professional-strength products that won't damage your tooth enamel. While the kit will whiten your teeth much more effectively than over-the-counter options, you'll get the best results by attending regular whitening appointments at your dental clinic.
Figuring Out Your Treatment Costs
Dental insurance companies categorize many cosmetic dental treatments as elective. Since they won't pay for elective procedures, you'll be responsible for covering the entire amount. However, you may receive some reimbursement from your insurance company if you need cosmetic work to fix damage from an accident.
During your first appointment with us, we will provide you with details about the costs for each of the treatment options that we suggest. Since you have unique health considerations and treatment goals, your costs are unique. We will use your current oral health, treatment goals, and the duration of your treatment to determine what you'll need to pay.
Attending an Appointment at Our Cosmetic Dental Practice in Fairfax Corner
When you come to us for your cosmetic dentistry needs, you will be treated by talented, caring dentists. At Smiles at Fairfax Corner, we take the time to get to know you. We listen to your concerns and make sure that you understand all of your treatment options. To learn more about how we can help you, set up an appointment today.