Never Again Fear Going to the Dentist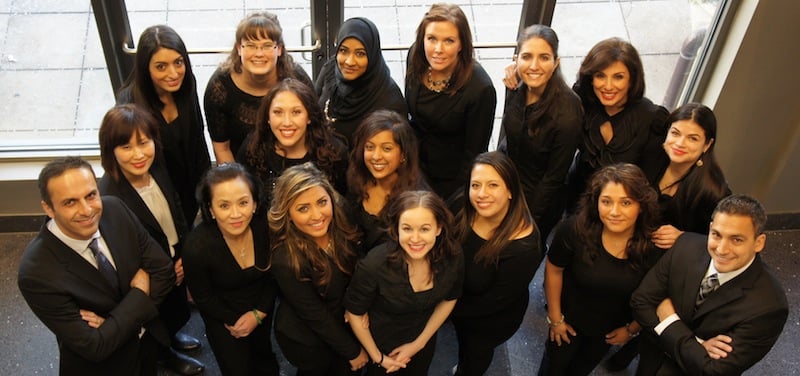 Fear or anxiety about visiting a dentist office is common. After all, people often associate dentists with pain, needles, and confined spaces. But what if we said you never again would fear going to the dentist?
What if you could feel relaxed and comfortable when going for a routine cleaning or even when getting a more complex procedure, such as dental implants? Well, you can!
You're probably wondering how this could be true. A visit to the dentist with no worry? Surely this is impossible?
Well, it's not. And we'll explain why after discussing exactly why avoiding the dentist can be so harmful for your teeth and your health.
The damage caused by not visiting the dentist
Many people are so phobic about going to the dentist, they simply don't go. If this is you or someone you love, we understand and want to help.
Research shows that people who are afraid of going to the dentist have worse dental health than those who aren't. Some people are so afraid of the dentist, they even find brushing their teeth unpleasant.
If you don't go to the dentist, plaque will build up on your teeth. You may also have cavities or gum disease without realizing it. These problems may become serious and even cause you to lose your teeth, which is why going to the dentist regularly is so important.
The reality is: If you haven't been to the dentist in a while, when you do go, there will likely be some degree of discomfort. But you don't have to feel any pain or irritation.
Sedation dentistry makes your visit worry-free
At Smiles at Fairfax Corner in Fairfax, our team has experience making patients feel more comfortable during their dental appointments. We practice sedation dentistry, and our dentist, Dr. Riaz Rayak, is a member of the Dental Organization for Conscious Sedation.
Dr. Rayek has performed hundreds of conscious sedation cases and has been trained to help fearful patients obtain and keep the smile of their dreams. At our dentist office, we also work with board-certified anesthesiologists of the Horizon Anesthesia Group for patients who wish to be completely asleep during their dental treatment.
Conscious sedation is safe and extremely helpful for relieving anxiety before and during your treatment. We use oral sedation, taken in the form of a pill, to sedate our patients. The pill is taken about an hour before the procedure, giving you time to de-stress.
How you'll feel when under conscious sedation
When you are sedated, you will begin to feel drowsy and relaxed very quickly. The medication will take full effect in about 30 to 60 minutes. Your breathing will slow, and your blood pressure may drop a little. But you will be monitored the entire time, so you won't have to worry.
During the treatment, you will be awake and able to respond to the dentist. You may, however, fall asleep as you'll be completely relaxed. When the procedure is over, you may still feel drowsy and won't likely remember your procedure.
You will need someone to drive you home, and should plan to take the whole day off to rest and sleep off the medication.
Smiles at Fairfax Corner in Virginia will ease your dental fears
If you cringe with fear when you think about going to the dentist, it's time you had a relaxing dental visit. Change your thinking and experience the best in dental comfort when you chose Smiles at Fairfax Corner. We are committed to making patients comfortable and would love to help you overcome this common fear.
Call us at (703) 997-0928 or fill out our online appointment form to discover how amazing your dentist visit can be.