Posted under:
General
Posted on: August 10, 2022
Emergency Dentistry in Fairfax Corner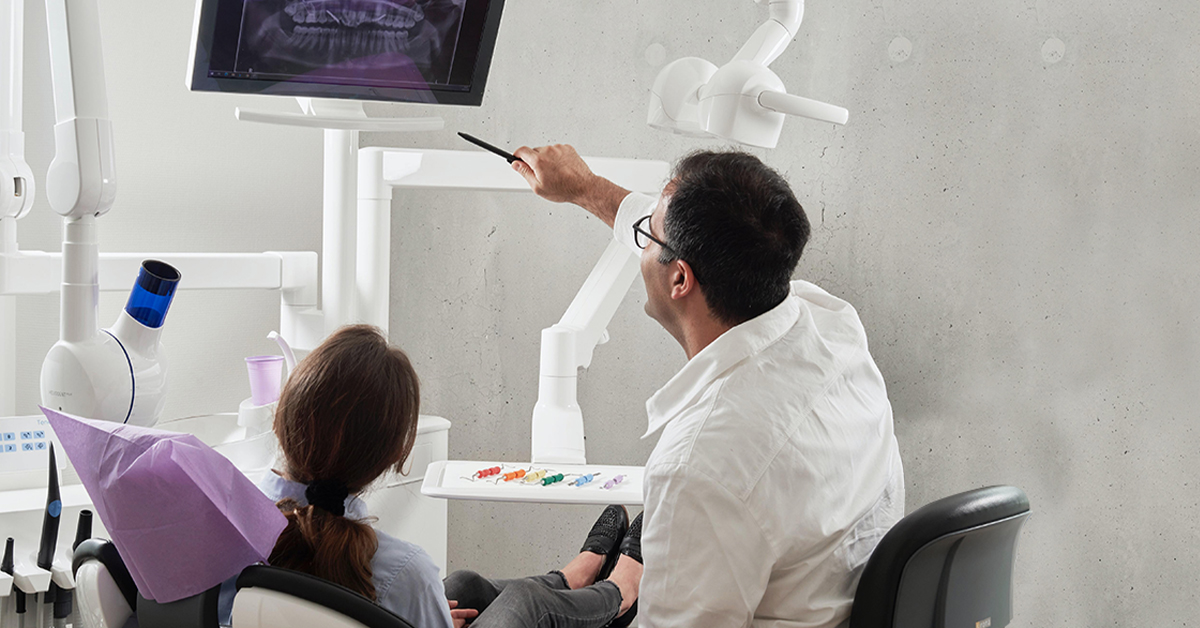 Critical to treating a dental emergency successfully before it progresses into a more serious dental or medical issue is obtaining prompt and effective dental care.
What Counts as a Dental Emergency?
Many dental issues qualify as dental emergencies, such as:
Toothache-related pressure or pain
Teeth coming loose, falling out, or getting knocked out
Teeth chipping, cracking, or breaking
Bleeding mouth for 15 minutes or longer
Face or mouth becoming inflamed
Crowns or fillings coming loose or getting lost
Pain from a dry socket
Abscessed tooth
When to Call Your Dentist and When to Go to the E.R.
Firstly, always call your dentist in Fairfax Corner regarding any dental emergency you encounter, even if you still have to go to the emergency room. E.R. doctors are not dentists and will only be able to help you with problems related to your dental emergency but not the actual dental emergency itself. That's why you need to contact your dentist right away anyway, even if you do go to the emergency room.
What kinds of problems related to a dental emergency can occur that would merit going to the emergency room even before you seek emergency dental care? It can be severe swelling that could interfere with necessary emergency dental procedures. It can be an infection that has spread to other parts of your body and might spread further if your dentist performs invasive surgery before the infection clears up.
If you're experiencing severe bleeding, you'll need to stop the bleeding before it harms you further and before you get the underlying or associated dental emergency taken care of. If you haver severe bleeding, you should visit an emergency room prior to visiting your emergency dentist if you experienced a sudden injury that caused the dental emergency. Treating the injury might actually be more urgent than treating the dental issue it caused.
Emergency Dentistry During Normal Office Hours
You can get emergency dental care even if it's during your dentist's normal office hours and you don't yet have an appointment. That's because dentists often keep time open in their schedules to handle any dental emergencies that may come up.
Dental Emergencies and Other Health and Medical Problems
Dental emergencies can be related to other health and medical problems in a number of ways: one can cause or be a symptom of the other, or they can occur at the same time.
A dental emergency that's left untreated or ineffectively treated can lead to respiratory, cardiovascular, skeletomuscular, nervous system, and immune system issues. One of the biggest concerns about untreated or ineffectively treated dental emergencies is that they can cause an infection to spread to these other bodily systems. Conditions known to result sometimes from dental emergencies include stroke, heart disease, arthritis, diabetes, certain types of cancer, and impaired brain function.
Swelling and Pain
While not always present with all dental emergencies, swelling and pain in the mouth are clear indicators that a dental problem exists. These problems, just like sinus infections, tooth decay, gum disease, and cavities–could then develop into emergencies if ignored. Give us a call at our dental office in Fairfax Corner if you notice any swelling or pain in your mouth.
However, don't wait until you experience swelling or pain to have a dental problem checked out. In many cases, you can relieve and repair a dental emergency before swelling or pain ever develops.
Broken Crowns and Fillings
The only one who can fix a broken filling or crown is your dentist; you cannot fix it yourself. Leaving it alone, however, can lead to severe tooth sensitivity, inflammation, infection, decay, or other damage. That's why you need to contact your dentist in Fairfax Corner the moment the crown or filling breaks: so you can get prompt temporary treatment for the pain and injury while a long-term solution is implemented.
Dental Emergency Prevention
You have the power to avoid experiencing most dental emergencies.
To avoid those caused by bacterial infection, take proper daily care of your mouth and see your dentist regularly. Taking proper daily care of your mouth means brushing your teeth twice each day and flossing once. If you wish, you can also use a soft interdental device and rinse your mouth with an antimicrobial mouthwash. This removes food particles, mucus, and bacteria that form plaque and tartar on the teeth and gums. Seeing your dentist regularly means scheduling once-a-year or twice-a-year visits for cleanings and checkups. At these appointments, your dentist can remove foreign elements you weren't able to remove from your mouth yourself through your regular daily dental care routine. Your dentist can also use these appointments to see if you have any signs of a dental problem that needs treatment before it becomes a dental emergency.
To avoid dental emergencies related to impact or injury, protect yourself. Wear the necessary protective clothing like knee pads, helmets, or face masks when playing sports or engaging in other athletic activities. Don't chew hard foods and other items like ice, popcorn kernels, or hard candies. Don't put things between your teeth that could get stuck there, and if you do get something stuck between your teeth, don't pull it out yourself, let your dentist do it, so you don't cause yourself further damage.
By catching dental issues early, you can keep them from progressing into dental emergencies. Call us today to schedule an appointment with a dentist in Fairfax Corner who can help you keep dental emergencies from occurring and help you deal with them when they do arise.
Care for All Your Dentistry Needs
Here at Smiles at Fairfax Corner you can receive both routine and emergency dental care. Call us today for help with whatever your dental needs may be.