Posted under:
General
Posted on: October 15, 2020
Dental Care Basics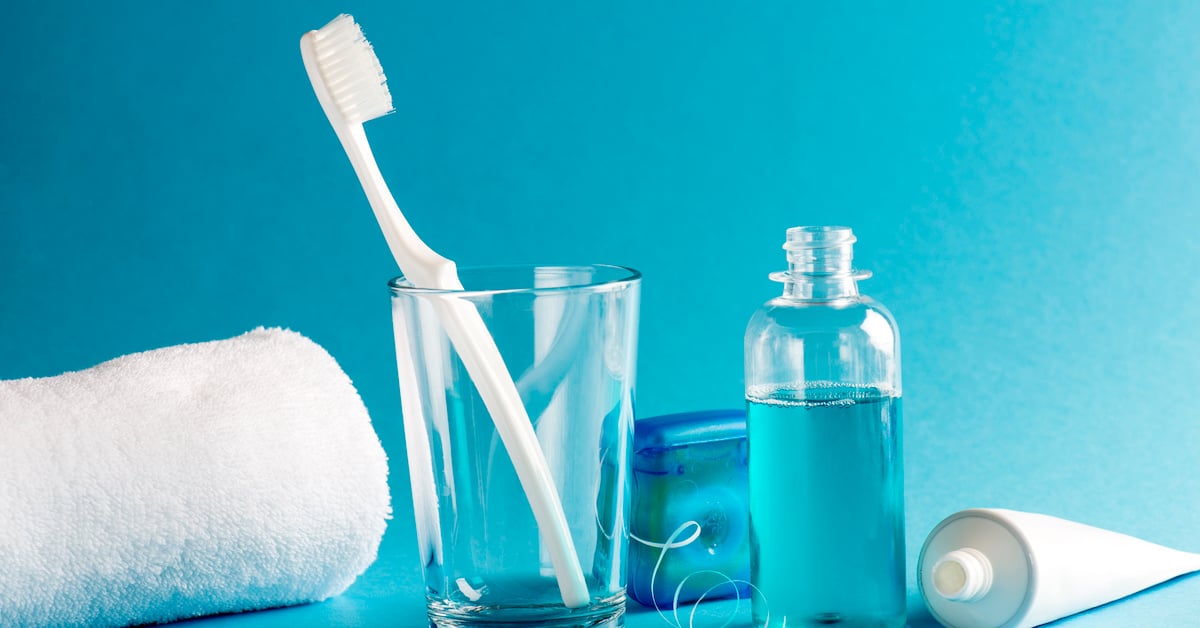 At our dental office, we provide professional dental services for every member of the family from the youngest to the oldest. Our team is committed to the highest standards of dental excellence not only in the services we provide, but also in the recommendations for dental care we offer for our patients. If you need the best dental services in Fairfax Corner, our dental team will work with you to ensure that you and your family can maintain the health of your teeth and gums for many years into the future.
Your teeth and gums are essential to the proper chewing and biting of food. They also assist in speaking, drinking and smiling. Making sure that your teeth are properly cared for is a critical part of protecting your overall state of health as well as your ability to smile and to consume food with confidence. Removing plaque and tartar from your teeth through daily brushing and flossing is a good first step toward preventing serious consequences for your dental health, including cavities and gum disease. Regular appointments with our dental team are also needed to identify any developing problems and to ensure the best dental care for you and your family now and in the future.
The Problems of Plaque and Tartar
Plaque forms when bacteria in your mouth release acids to break down sugars and starches in the foods you eat and the beverages you drink. This sticky film then adheres to teeth and begins to break down the enamel, which can lead directly to tooth decay and cavities. If not brushed and flossed away regularly, plaque can also develop into tartar. Also known as calculus, tartar is the hardened remains of plaque that typically accumulates along the gumline and between teeth. Regular dental cleanings are the best way to remove tartar and to prevent its effects on teeth and gums. Dental cleanings can also help you to maintain fresher breath and more attractive teeth for the brightest smile possible.
If not removed through regular brushing and flossing and teeth cleaning appointments, plaque and tartar can potentially result in cavities and areas of tooth decay that will require fillings or other treatments to resolve. Plaque and tartar are also implicated as contributing factors in the development of gingivitis and gum disease. By taking good care of your teeth by brushing and flossing every day, you can often prevent this dental condition from affecting the health of your teeth now and in the future.
Understanding Gingivitis and Gum Disease
Gingivitis is the very first stage of gum disease, which is also referred to as periodontal disease. Left untreated, gum disease can cause the loss of your permanent teeth and the reduction of bone density in your jaw, which can result in further issues that may include the inability to accept certain types of dental implants in the future. Some of the most common early signs of gingivitis include the following:
Bleeding from the gums
Tenderness or soreness around the gums
Loosened teeth
Swelling or discoloration of the gums
Pain when chewing or a change in the way your teeth meet when biting
Bad breath that persists or gets worse over time
Brushing and flossing regularly will provide some protection against gingivitis. Regular examinations in our office and twice annual teeth cleaning visits are among the best ways to protect yourself and your family from the serious effects of advanced gum disease.
Periodontal disease can cause serious problems for your teeth and jaw if not treated promptly. Our dental team can create a customized treatment plan that will help to reverse the early stages of gingivitis and to stop or delay the progress of periodontal disease to help you enjoy a healthier mouth and to keep your natural teeth longer.
Cavities and Tooth Decay
Cavities and areas of decay on your teeth are usually caused by the effects of plaque. This bacterial substance can attack tooth enamel to make holes in the teeth that may be visible or may be too small to see. Regular appointments with our office will allow you to spot cavities and tooth decay more quickly and to treat it effectively. Some signs that you may have a cavity include the following:
A toothache that begins suddenly or that persists for several days
Pain in your teeth when biting or chewing
Sensitivity to heat, cold or sweet and sugary foods and drinks
Discolored patches on one or more teeth
Fillings and crowns are often recommended to treat cavities and damage to teeth caused by decay. Our team will work with you to determine the best course of action for your needs.
How to Care for Your Teeth at Home
Establishing a regular dental hygiene routine is essential to ensure the health of your teeth and gums. Brushing, flossing and eating properly are key elements in your home dental care regimen. Take note of the following recommendations.
Brushing:
You should brush your teeth at least twice a day for two minutes each time.
Use a soft toothbrush or electric toothbrush to achieve the best results.
Replacing your toothbrush once every three months or at the first sign of wear will ensure that your brushing routine is as effective as possible.
Flossing:
Flossing your teeth at least once a day will remove food debris that can cause plaque and tooth decay.
Healthy Diet:
Limiting the number of sweet or starchy treats you consume will also provide added support for your ongoing dental health.
Choose whole, natural foods for maximum benefits for your teeth.
Why You Need Regular Dental Examinations
During your dental exam, our dentists will check for signs of damage to your teeth caused by grinding them at night. We will also conduct an oral cancer screening to check for any of the warning signs of this serious medical condition. With oral cancer making up about 3 percent of all cancers diagnosed in a year, it's vital to get a cancer screening regularly with your dental exam.
If you have pain in your jaw, we will take X-rays to determine whether issues with your jaw or tooth roots could be creating pressure and discomfort. Finally, we will perform regular teeth cleanings to help you achieve the freshest breath and the healthiest smile possible.
Keeping Your Teeth Healthy For Life
Call us today to schedule your first appointment with our office. We are committed to helping you keep your teeth healthy for life.