Posted under:
General
Posted on: October 2, 2020
Are Dental Implants Right for You?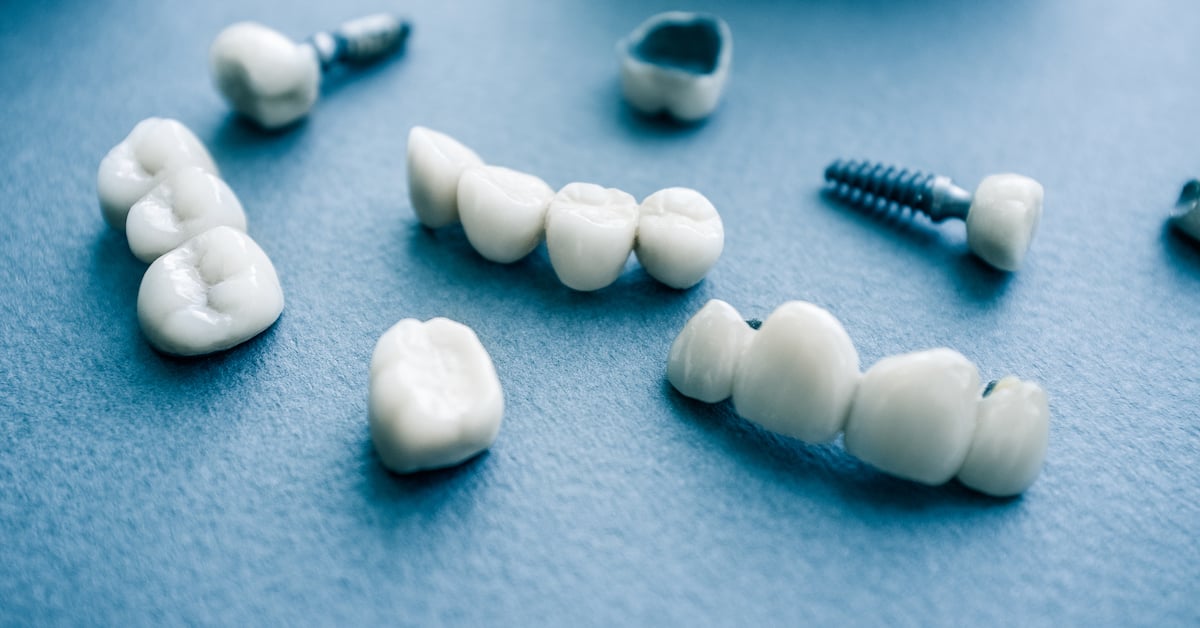 Are Dental Implants Right for You?
If you are concerned about the appearance or discomfort associated with missing or broken teeth, our dental practice can provide you with practical solutions that work with your budget and your busy schedule. Dental implants are a reliable solution for replacing teeth that have been lost or broken because of accidents, tooth decay or advanced gum disease. They are ideally suited to providing you with the most natural-looking artificial teeth.
What Are Dental Implants?
Your dental implant will consist of a titanium post, an abutment and an artificial tooth or teeth:
The post or body of your dental implant is designed to provide durable support for the tooth or teeth attached to it. It usually looks like a small screw and, after placement, is allowed to heal in place in your jaw or gum tissue.
The abutment is the connecting point between the implant post and the artificial teeth that replace broken or missing teeth.
Finally, the crown is the general term for the artificial tooth that is attached to the abutment to create a beautiful smile.
How Will Your Dental Implants Work?
Your dental implants will require a few months and several appointments to complete. This is because your gums and the bone of your jaw will need to heal after each surgical procedure. The implant post is constructed of lightweight and strong titanium and can be placed under the gum tissue, but is more commonly inserted directly into the bone of the jaw.
The abutment serves as a connector between the implanted post and the dental appliance it will support. This appliance is referred to as the crown or prosthesis and consists of one or more teeth that are attached to the abutment, using the implant as an artificial root to secure them in place.
Your dental implant procedure is an excellent way to replace missing teeth. They can enhance your confidence and your appearance while providing the healthiest bite and the best dental health.
What to Expect During a Dental Implant Procedure
Your dentist will give you detailed information on the procedures necessary to complete your dental implants. The steps necessary for your dental implants will typically include the following:
Removing damaged or broken teeth or tooth fragments
Performing bone-grafting procedures
Inserting your implant into the jaw or under the gum tissue
Allowing time for the bone to grow and the implant to heal in place
Attaching the abutment to the implant
Affixing the crown to the abutment
Why Would I Need Bone Grafts?
Some of our patients have advanced stages of gum disease, which can deteriorate the bone of the jaw, making it incapable of holding an implant firmly in place. Our team will evaluate the condition of your jaw before deciding whether you will need a bone graft to achieve success with your dental implants.
The bone used for grafting may be obtained from your own body or a synthetic bone material can be used to supplement the bone in your jaw. We might perform the bone graft at the time of your implant procedure, or a few weeks or months before it occurs.
Three Steps to Dental Implants
While you will require a number of appointments with our dentist to achieve the desired results for your dental implants, the typical procedure has three basic steps:
Placement of the dental implant post requires making an incision in the gums and drilling a small hole in the jawbone. This allows the post to be seated in the bone and to fuse to it, providing strong support for your artificial teeth (crowns), which will be placed later in the implant process.
The abutment is sometimes attached to the post at this stage. In most cases, however, you will need a separate surgical procedure to place the abutment and ensure the strongest attachment point for your crown.
The artificial tooth or multiple teeth will be affixed to the dental implant. This will provide greater stability for your new teeth and allow you to enjoy the freedom and convenience of these advanced tooth replacements.
After the Dental Implant Surgery
While our team is committed to providing you with the most painless experience possible, you can expect some degree of pain or discomfort after each surgical procedure involved in the dental implant process. We will give you detailed instructions on methods for relieving pain and reducing inflammation and swelling, which can help you feel better quickly.
Benefits of Dental Implants
Some of the most important benefits of dental implants include the ability to chew, speak and bite down without the worries associated with dentures, which can slip or fall out. Dental implants also provide the following advantages:
Increased comfort and more confidence in social situations
Easy and convenient care for implants, which are brushed and flossed just like your natural teeth
Improved oral hygiene and better dental health
Durability and reliability for long-term use
Potential Drawbacks of Dental Implants
Our patients typically cite three barriers to obtaining dental implants:
The initial cost of implants is discouraging for some of our patients. Our dental team will work with you to find affordable payment options suited to your budget.
Some people are worried about undergoing dental surgery. You should know that we offer painless surgical options that can make this process much less stressful for you.
The time needed to complete dental implants is a drawback for some people. When the implants are completed, however, you will enjoy the benefits of this advanced tooth-replacement method.
How Our Dental Team Can Help
If you are interested in exploring your dental implant options, give us a call today to schedule a consultation with our dentist. We look forward to meeting you.